Learn more about our Fort Wayne fertility center
Midwest Fertility Specialists is here to help make the dream of parenthood possible. The fertility specialists at our Fort Wayne fertility center provide a range of services that help women and men overcome obstacles to conception. Our center combines the expertise of highly qualified doctors with leading-edge fertility treatments to ensure patients receive world-class care.
Explore the fertility services at our Fort Wayne fertility center
Our team offers a range of highly effective fertility treatments. These family-building tools often help patients bypass a variety of fertility challenges so that they can build their families.
In vitro fertilization (IVF) is one of the most effective fertility treatments. It requires an embryologist to combine a man's sperm with a woman's egg in the IVF laboratory. A doctor then transfers one of the resulting embryos into the woman's uterus.
Intrauterine insemination (IUI), or artificial insemination, occurs the day after ovulation. A fertility doctor uses a catheter to insert sperm into the patient's uterus.
Semen analysis can provide valuable information about a patient's fertility challenges. This type of analysis evaluates the man's sperm count, motility and morphology.
Intracytoplasmic sperm injection (ICSI) involves an embryologist injecting a single live sperm into the center of a mature egg, bypassing challenges due to low sperm count, poor sperm motility or abnormal sperm morphology.
Genetic testing can help detect chromosomal abnormalities in an embryo, which is a common reason a healthy pregnancy doesn't develop. We offer preimplantation genetic testing for aneuploidy (PGT-A), which the specialists at our Fort Wayne fertility center can use to see which embryos are chromosomally normal.
LGBTQ family building. We provide comprehensive services, including IUI with donor sperm, IVF with donor eggs and surrogacy, and many other options.
Before recommending a treatment, our doctors work closely with each patient to make the right fertility diagnosis. They do this by reviewing the patient's medical history and ordering testing.
Meet our doctors
The skilled doctors at our Fort Wayne fertility center utilize a collaborative and compassionate approach to help patients achieve parenthood. They also utilize personalized and comprehensive methods of diagnosis and treatment.
Bradford Bopp MD completed his residency in Obstetrics and Gynecology and his fellowship in Reproductive Endocrinology at Harvard University. He then came to Indiana as a reproductive endocrinologist. He provides careful explanations of fertility treatments, defined endpoints and a great deal of compassion.
Matt Will MD completed medical school at the Indiana University School of Medicine. After his residency in Obstetrics and Gynecology at the University of North Carolina in Chapel Hill, he completed his fellowship in Reproductive Endocrinology at the University of Michigan. He has received numerous awards for his dedication to excellent patient care.
Erica Anspach Will MD completed her residency in Obstetrics and Gynecology at St. Vincent Hospital in Indianapolis, where she was recognized for her dedication to teaching, research and academics. She attended the University of Connecticut for her Reproductive Endocrinology fellowship. Her areas of interest include fertility preservation, donor services and IVF.
Our Fort Wayne fertility center supports patients living in South Bend, Elkhart, Goshen, Plymouth, Warsaw, Rochester, Wabash, Marion and other areas of Indiana.
Contact us for more information about our fertility services.
Visit Our Carmel Fertility Center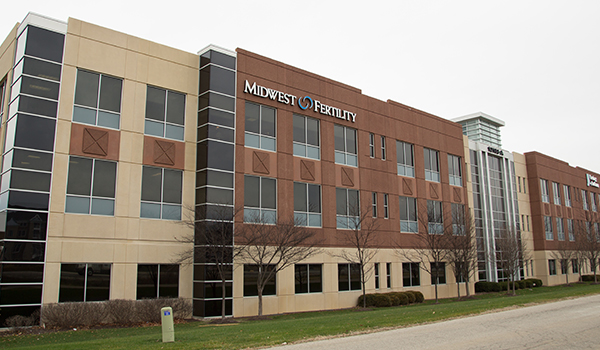 Visit Our Fort Wayne Fertility Center