Welcome to our Indianapolis fertility clinic
At Midwest Fertility Specialists (MFS), our family is committed to helping you grow yours. To make this possible, we have a skilled team of fertility doctors, nurses, laboratory specialists and support staff working together at our Indianapolis fertility clinic.
As a patient, you'll have access to a wealth of proven fertility treatments that range from the basic to the advanced. You'll also discover that we utilize a collaborative and compassionate approach to helping you achieve parenthood.
Meet the team at our Indianapolis fertility clinic
Our practice has been helping people build families for well over a decade. Bradford Bopp MD was one of the physicians who founded our world-renowned fertility clinic in 2004. Since then, it has become one of the largest, most experienced groups of reproductive endocrinologists in Indiana. Our clinic has continued to grow, with the addition of Matthew Will MD in 2012 and Erica Anspach Will MD in 2017. We are also proud to have Glen Adaniya PhD at the helm of our assisted reproductive technology (ART) and andrology/endocrine laboratory.
The difference at Midwest Fertility Specialists
At our Indianapolis fertility clinic, our number one objective is helping you welcome a healthy baby. To accomplish this goal, our Indianapolis fertility center provides a personalized, comprehensive approach to your diagnosis and treatment. From the moment you walk through our doors, we will work to provide you with the highest-quality care and the best possible results.
Our locations in Carmel and Fort Wayne house state-of-the-art reproductive technology, endocrine and andrology laboratories, ultrasound units, and physician offices, providing our patients with convenient care. Our Carmel location also has an in vitro fertilization (IVF) lab.
Additionally, we partner with Ovation® Fertility to provide advanced lab services to our patients. This partnership also connects our practice to a nationwide network of labs and physicians who share their experience and best practices.
Make an appointment and start your journey to parenthood
Nothing is more rewarding than helping a patient add a healthy baby to their family, and we look forward to assisting you. Contact us to schedule an appointment and learn how our Indianapolis fertility clinic can make your dream of parenthood come true.
Visit Our Carmel Fertility Center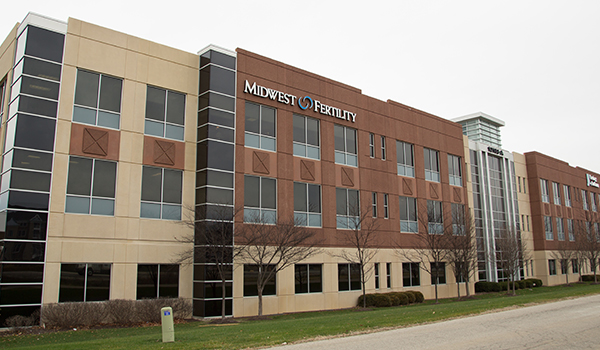 Visit Our Fort Wayne Fertility Center