Kate O'Leary, MD provides world-class fertility care that makes parenthood possible
  Undergraduate: Rhodes College, Memphis, Tennessee
  Medical School: Northwestern University Feinberg School of Medicine
  Residency: San Antonio Uniformed Services Health Education Consortium
  Fellowship: Stanford University
Patients who are seeking a knowledgeable and caring Carmel fertility doctor can rely on Kate O'Leary MD. She realizes that every patient has unique needs and family-building goals. As a result, she takes the time to get to know each person who visits her for help starting or growing their family. From there, she works with hopeful parents to develop an individualized treatment plan that combines leading-edge fertility treatments with compassionate care.
Patients benefit from Dr. O'Leary's training in reproductive medicine
Kate O'Leary MD completed extensive training to become dual board certified in Obstetrics and Gynecology and Reproductive Endocrinology and Infertility. First, she graduated Phi Beta Kappa from Rhodes College in Memphis before earning her medical degree from Northwestern University Feinberg School of Medicine. While in medical school, Dr. O'Leary discovered her passion for women's healthcare. As a result, she completed a residency in Obstetrics and Gynecology at the San Antonio Uniformed Services Health Education Consortium (SAUSHEC) at Lackland Air Force Base. There, she earned numerous awards.
Commander's Award for Housestaff Scientific Research
Outstanding Chief Resident
Society of Laparoendoscopic Surgeons Resident Achievement Award
To become a fertility specialist, Kate O'Leary completed a fellowship in Reproductive Endocrinology and Infertility at Stanford University. She also pursued a fellowship in Health Care Research and Policy, which allowed her to earn a Master of Science in Health Services Research from Stanford University.
This Carmel fertility doctor has also practiced in Dayton and Cincinnati
Before joining Midwest Fertility Specialists, Kate O'Leary MD worked as a fertility doctor in Cincinnati, Ohio. Prior to that position, she was a lieutenant colonel in the United States Air Force.
She was the chair of the Reproductive Endocrinology and Infertility Division of the 88th Surgical Operations Squadron at Wright-Patterson AFB in Dayton, Ohio. While at Wright-Patterson, she was also the medical director of the Women's Health Clinic and the REI consultant to the Air Force Surgeon General.
Dr. O'Leary has many areas of clinical interest
Kate O'Leary MD is a fellow of the American College of Obstetricians and Gynecologists (FACOG). She is also a member of the American Society for Reproductive Medicine (ASRM) and the Society for Reproductive Endocrinology and Infertility (SREI).
As a Carmel fertility doctor, she can diagnose and treat the causes of male and female infertility. However, she has a special interest in recurrent pregnancy loss and fertility preservation.
Contact us to schedule a consultation if you would like to receive compassionate, individualized care from Dr. O'Leary. She and our team look forward to supporting you on your path to parenthood.
---
Visit Our Carmel Fertility Center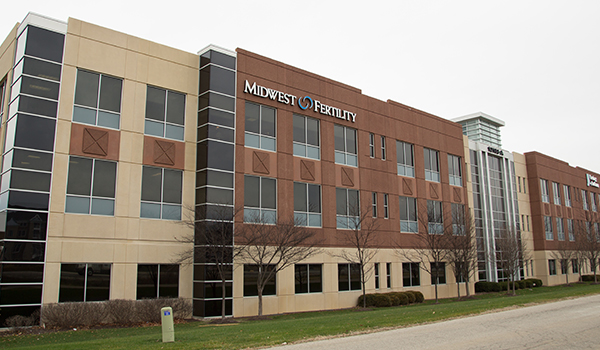 Visit Our Fort Wayne Fertility Center