Midwest Fertility Specialists is the largest fertility clinic in Indiana and offers a full suite of fertility treatments
Our two locations serve areas surrounding Central and Northern Indiana, as well as surrounding states like Illinois, Michigan, Ohio and Kentucky.
We offer a range of services to provide complete and individualized reproductive care to our patients, including diagnostic fertility testing, basic and advanced fertility treatments, donor programs, surgical procedures and more. We also have our own in vitro fertilization (IVF) lab where we offer IVF services every day, including weekends.
Our Approach
Dealing with infertility is an emotional experience. Our patient-focused approach gives you the information you need to make the best decisions for you and the support of a team that is cheering for your success.
At Midwest Fertility, we provide a comprehensive, sophisticated and state-of-the-art set of treatment options to care for a full range of infertility issues. Our treatment options include diagnostic evaluations to determine the cause of infertility or recurrent pregnancy loss, as well as a full range of therapeutic options.
When you partner with Midwest Fertility, you not only gain access to an expert team of fertility specialists, you gain access to extensive financing options, multiple locations, and cutting-edge technology and care techniques. Because we believe in comprehensive care, we also partner with The Cabin Counseling and Resource Center to offer therapeutic counseling and nutritional counseling as an extension of our diagnostic services and treatments. With Midwest Fertility, you're in capable and caring hands.
What to Expect
Once you have made the decision to see one of the specialists at Midwest Fertility, we make every effort to get you in quickly. Whether you are referred by a physician or seek us out yourself, our staff will work with you directly to schedule your first consultation and facilitate any infertility insurance coverage you may have.
Your first appointment at our office will last about one hour. During that time, you will meet with a fertility doctor and nurse who will conduct a comprehensive consultation, including a medical history review, and answer any questions you may have. The evaluation may also require laboratory tests or procedures. Whenever possible, we will utilize previous test results and avoid repeating any tests you may have already undergone. The results from these tests will assist your physician in developing a personalized treatment plan for you.
Our Services
Every couple or individual dealing with infertility has a unique set of needs. Midwest Fertility offers a full range of fertility treatment options and services so that we can provide individualized care for every situation. Our services include but are not limited to:
Fertility Testing
In Vitro Fertilization
Cryopreservation
Sperm and Egg Donor Services
Cryopreservation of
Diagnostic Services, including:
Infertility Treatment Support Services, including:

Counseling
Nutritional Counseling
Do you have a question about referrals, infertility insurance or when to start considering fertility treatment? Please see these commonly asked questions or contact us.
Visit Our Carmel Fertility Center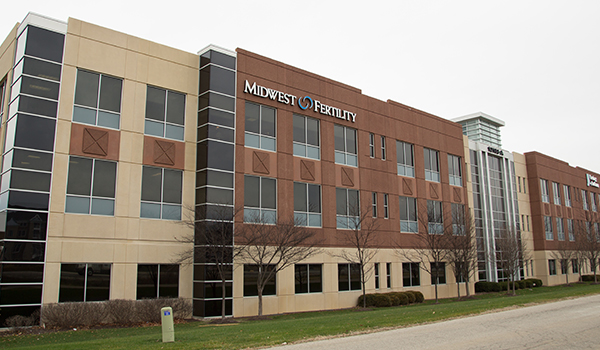 Visit Our Fort Wayne Fertility Center