Fertility treatment success rates
The following success rate data for Midwest Fertility Specialists  is published by the Society for Assisted Reproductive Technology (SART). According to SART guidelines, "a comparison of clinic success rates may not be meaningful because patient medical characteristics and treatment approaches may vary from clinic to clinic."
This information is included in compliance with SART guidelines.
2016 final SART data – Midwest Fertility pregnancy rates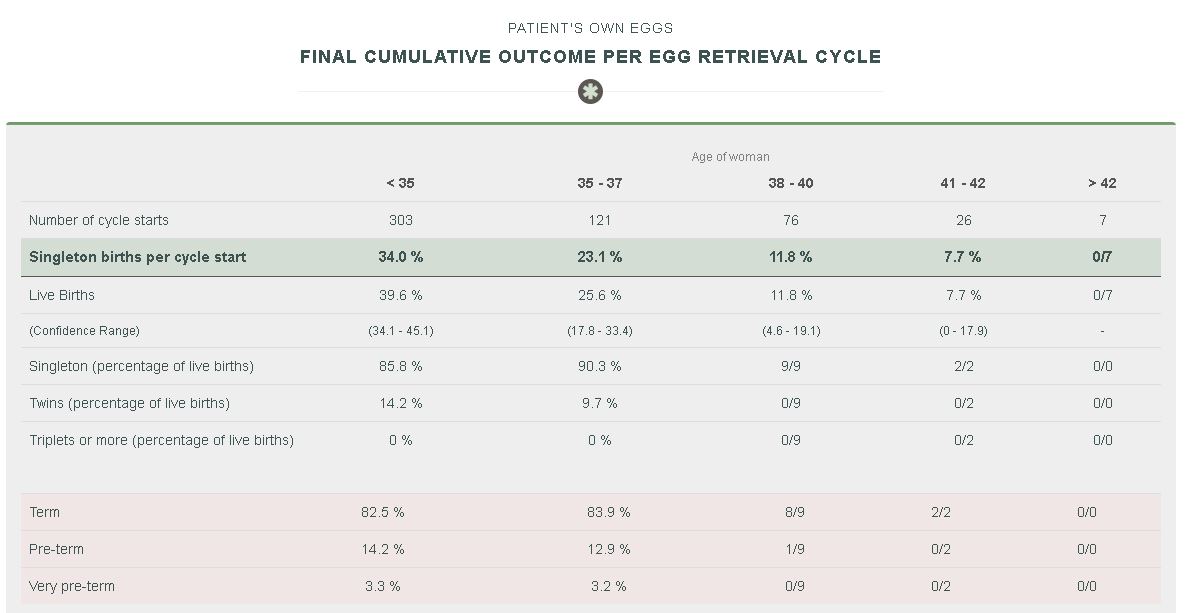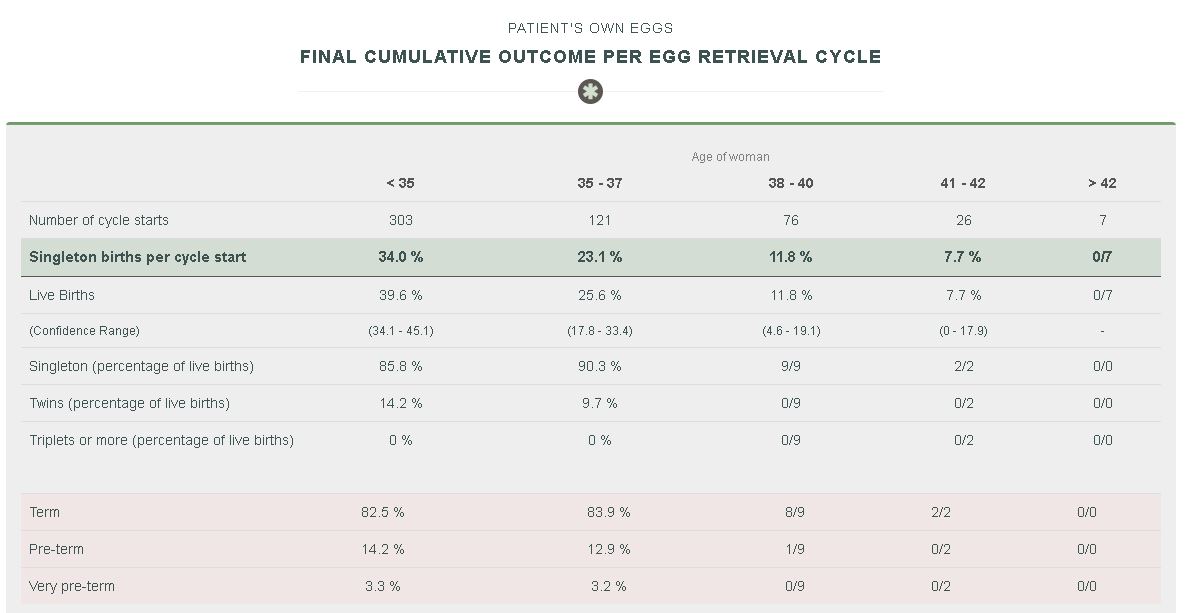 SART Statement on Comparison of Success Rates
A comparison of clinic success rates may not be meaningful because patient characteristics, treatment approaches and entrance criteria for ART may vary from clinic to clinic. For more complete and thorough statistics on our IVF program, please see our data page on the Society for Assisted Reproductive Technology (SART) website.