There are many amazing reasons why women become egg donors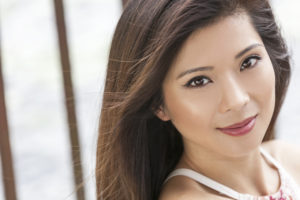 When asked why women become egg donors, our Indianapolis fertility specialists can provide a variety of answers. From reproductive health insights to compensation and the joy of altruism, women receive considerable benefits from the journey of egg donation. Our team finds that this is an experience that can positively affect the lives of everyone involved.
Discover why women become egg donors
Many donors find that egg donation provides more advantages than they expect. Women can gain in-depth information about their fertility and genetic health. Additionally, donors are helping women and men fulfill their dream of parenthood. However, these benefits are just the beginning.
Understand fertility health. Part of the health screening that donors receive includes bloodwork and an ultrasound. These tests provide information about a woman's hormone levels and ovarian reserve (egg supply). This information can help the donor with her own family planning.
Genetic testing. Comprehensive genetic testing is a prime benefit of becoming a donor. This evaluation reveals whether a woman has any inheritable genetic conditions.
Supporting women and men in need. When answering the question of why women become egg donors, it's important to note that egg donation helps women and men who are trying to build their families. Donors love knowing they helped someone else in such a meaningful way.
Compensation. The compensation that donors receive for their time and commitment can create exciting new possibilities in their lives.
What to do if you want to become an egg donor
If you're considering egg donation, you first need to confirm that you meet our qualifications.
Age 21 to 30
BMI in the normal range
Healthy personal and family medical history
Committed and reliable
Healthy lifestyle (no smoking or drug use)
If you meet these qualifications, the next step is filling out our simple application. If you're a good fit, one of the egg donor coordinators from our clinic will reach out. The coordinator will help you with the next steps in the screening process and assist you with creating your donor profile. The profile is how hopeful parents learn more about your background and view your photos.
After you complete your profile, we add you to our donor database. When an individual or couple selects you as their donor, we'll support you in moving forward with the egg donation cycle. This process involves a medical and psychological screening.
If you're ready to become an egg donor, our team will be by your side every step of the way, helping to ensure you have a positive experience. Contact our Indianapolis fertility specialists for more information about why women become egg donors.