The gift of egg donation is an incredibly impactful way to help those in need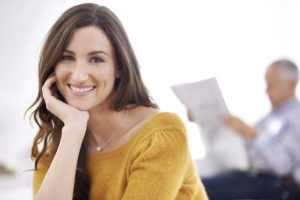 Our Indianapolis fertility center finds the gift of egg donation provides both donors and hopeful parents with many benefits. For hopeful parents, donor eggs can allow them to finally conceive a healthy baby. Those who donate eggs feel immense joy from helping others and gain many other benefits.
How the gift of egg donation helps those hoping to build a family
Healthy, altruistic people with a good ovarian reserve find egg donation to be a fulfilling experience. This fulfillment comes from helping those struggling to conceive.
People who choose to become an egg donor make a big difference in the lives of single fathers and same-sex male couples who require both an egg donor and a gestational surrogate. The gift of egg donation can also support patients experiencing certain fertility challenges.
Premature menopause
History of miscarriage or IVF failure
Poor response to ovulation medications
Presence of an inheritable genetic condition
Absence of ovaries from birth
In addition to helping others start a family, people choose to give the gift of egg donation for many other reasons.
Egg donors receive multiple benefits for their generosity
Those who become an egg donor receive numerous benefits. From fascinating information about their genetic health to comprehensive insights into their reproductive potential, egg donation offers many exciting advantages.
In-depth health evaluation. Before donating, the donor undergoes a thorough health evaluation. This includes a physical, a Pap smear, bloodwork and an ultrasound.
Reproductive health assessment. During the initial donor evaluations, the fertility doctor assesses the donor's reproductive hormone levels and egg supply. This information can help a donor with future family planning.
Genetic testing. Those who choose to become an egg donor receive extensive genetic testing that lets them know if they carry any inheritable conditions.
Compensation. New possibilities can open in a donor's life after egg donation, as they receive generous compensation for their time and commitment.
The benefits of egg donation are available to those who meet our egg donor qualifications. Those with an interest in donating can take the first step by completing an easy application. Contact us for more information about why to become an egg donor.