Learning how to prepare for IVF can help a patient have a smoother experience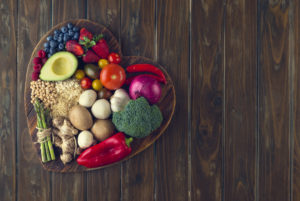 Discovering how to prepare for IVF can help patients at our Indianapolis fertility center have a more positive journey to parenthood. In addition to working with our doctors, it's also helpful for patients to adopt a healthy diet, practice relaxation exercises and engage in other activities that can prepare the body and mind before IVF.
How to prepare for IVF and increase the chance of developing a healthy pregnancy
Making simple lifestyle changes before IVF can enhance a patient's mental and physical health. This preparation can potentially improve the patient's response to fertility medications and increase their chance of becoming pregnant. If the patient has a partner with testes, healthy choices can boost the quality of their sperm.
Eat nutritious food. An important aspect of how to prepare for IVF includes eating a balanced diet. This diet should include foods rich in protein, healthy fats, fruits, vegetables and whole grains. It's also helpful to abstain from fried foods and those high in sugar.
Engage in regular exercise. Getting about 30 minutes of moderate exercise at least five days a week can enhance the mental and physical health of patients. Walking, swimming and yoga are all great, low-impact options.
Take prenatal vitamins. Consuming a high-quality prenatal vitamin daily can support a patient's fertility and prime their body for pregnancy. The vitamins should contain at least 400 micrograms of folic acid.
Avoid alcohol and other potentially harmful substances. Before IVF, it's wise to cut back on alcohol and excessive caffeine use. Patients will also want to stop using cigarettes and recreational drugs.
Practice stress relief. Patients can move into IVF with more calm by using relaxation tools like meditation, journaling and deep breathing.
Ideally, patients begin this preparation as soon as they decide to move forward with IVF at our Indianapolis fertility center.
Our clinic provides patients with ample support before IVF
An additional aspect of how to prepare for IVF involves leaning on our clinic for support. Our knowledgeable team is here to answer questions and help to ensure each patient's cycle is as streamlined as possible.
Receive injectable medication instructions. Injectable medications are a crucial component of the IVF cycle. As such, a nurse at our clinic provides the patient with an in-depth tutorial on how to prepare and self-administer these medications.
Reach out with any questions. We encourage patients to contact our clinic at any time during their IVF cycle if they have questions or concerns. We're available to answer questions about medication, scheduling and anything else patients require assistance with.
Starting an IVF cycle is an exciting step on the path to parenthood. The staff at our Indianapolis fertility center is by the patient's side from initial preparation to the amazing moment when they learn they are pregnant. Contact us for more information about what to do before IVF.